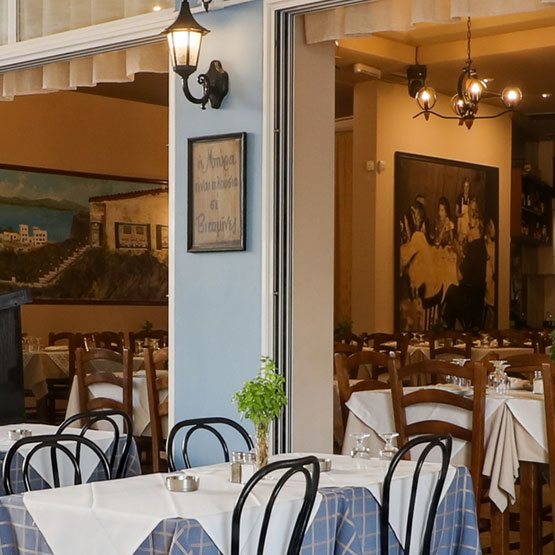 Arsenis Tavern
Corporate and Private Social Events
Unforgetable Moments at your Corporate and Private Social Events!
Choose Arsenis Tavern for your Corporate Meetings, Wedding, Baptism, Birthday Celebrations, New Year Eve Pie Cutting Events
Guests have a choice of dining either in the air-conditioned room, tastefully decorated with original paintings, or in the garden surrounded by flowers and plants.
Both the dining room and the garden can accommodate up to 200 people, 120 indoors and 80 outdoors.
It is open seven days a week, from 11 a.m. until the early hours in the morning.
The experience, professionalism, impeccable service our unique tastes will give another dimension to your event!